Welcome to Dongying Haicheng Precision Metal Co., LTD - Professional Investment Casting Manufacturer in China.
Customer Service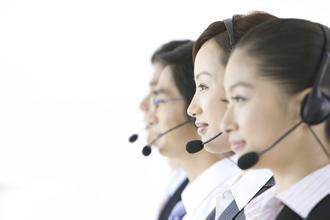 Each member in Haicheng sales team is full of passion, professionally trained and familiar with business in this field. Sincere and timely communication will help you get feedback in a short time and solve problems properly. Your satisfaction is our final goal and we are responsible for everything related to customer's project.

Customer Comes First In our team, everything we do is to fulfill customer's expectation and this won't change under any conditions. Whether it's about technique, price, delivery time, payment terms, or quality feedback, we're willing to understand and consider problems from the customer's point of view, to create delight and satisfaction in both parties, and to seek for long-term cooperative relationship.

Sincere And Timely Communication The specific staff will be arranged to be responsible for your project and this person is the bridge of all communication between you and our foundry. This can ensure that the customer's wants and needs won't be ignored or late replied. On the contrary, customer can get feedback in timely manner. Our support team believes in our foundry and leader, we will treat customers the way we want to be treated with positive attitude, strong sense of responsibility and pride for job.

After-Sales Service Shipping out the goods is not the end of our service. We always listen to your feedback on products or other problems with patience and focus on what you care the most. To solve these problems, our team will cooperate with you actively and then figure out the solution together. Your thoughts will be considered seriously and your doubts will be removed totally at last.